Age-Defying Milk Protein Masque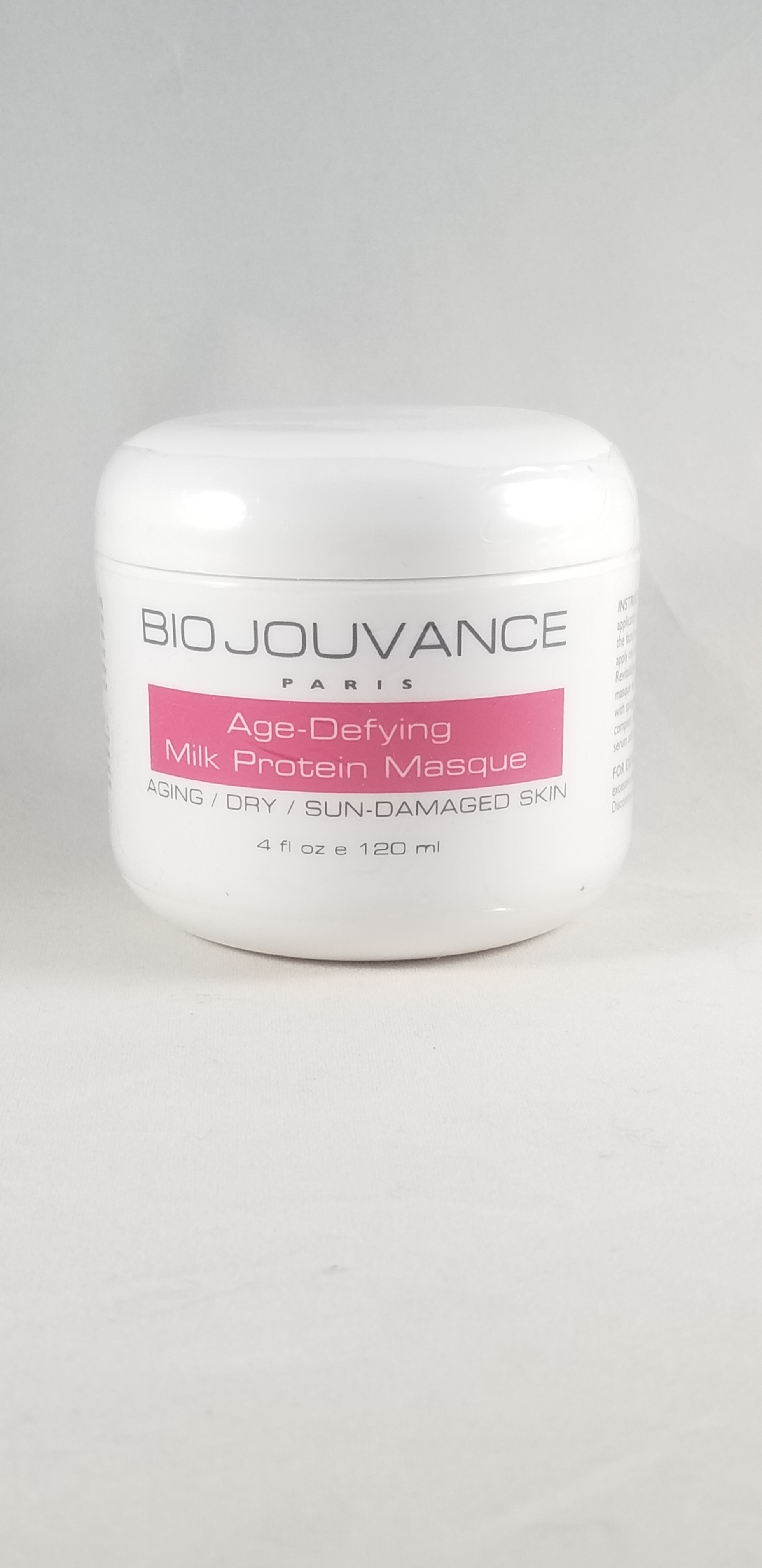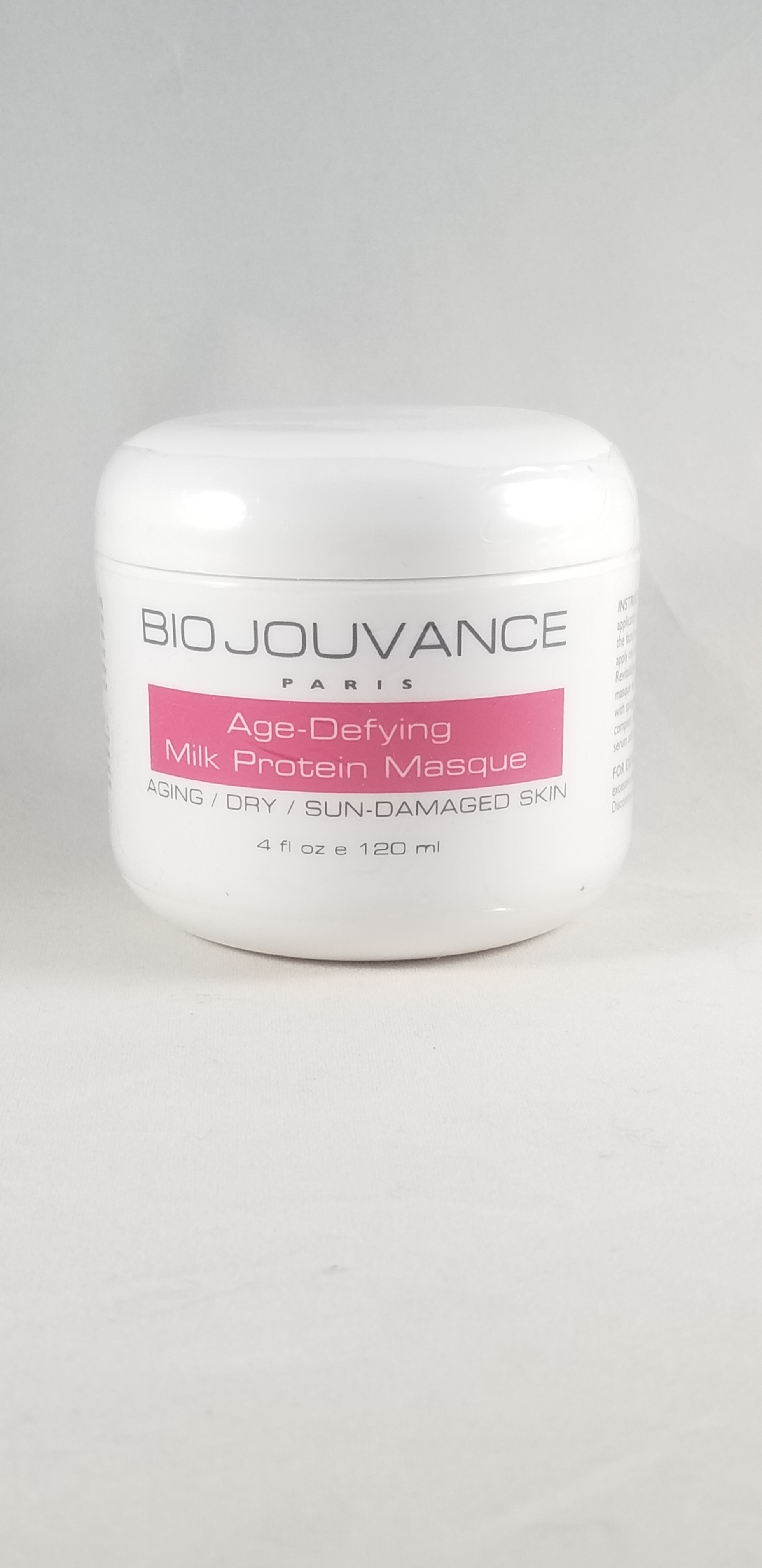 Age-Defying Milk Protein Masque
This advanced formula visibly diminishes signs of skin aging and promotes a firmer and more "lifted" appearance, helping to smooth the contour of the face. It nourishes and hydrates the skin, while gently tightening and lifting without pulling. Suitable for even fragile complexions. Also an excellent firming masque for the bust. This masque may be used as often as needed.
INSTRUCTIONS
On perfectly cleansed and toned skin, using the applicator cap provided, smooth a generous, even layer of the masque onto the face, neck, and décolletage. Leave the masque on the face for 10-20 minutes, and then remove all traces of the masque with a warm compress until there is no residue left on the skin. (For the bust, leave the masque on for 30-45 minutes before removing.) Blot skin dry, and apply the appropriate Bio Jouvance Paris Day Cream or Night Cream depending on skin type. To maximize results, apply a Bio Jouvance Paris Hydrating, Firming, or Revitalizing Ampoule underneath the masque.
For external use only. If redness, irritation or excessive stinging develops, wash off product immediately. Discontinue use and consult your physician.
PERFORMANCE INGREDIENTS
Chamomile Extract (Matricaria chamomilla) – From the flower heads; soothing; anti-inflammatory; anti-irritant; repairing properties.
Allantoin- Soothing; anti-irritant; stimulates cell renewal.
Elder Flower Extract (Sambucus) – From the flowers; stimulating.
Aloe Vera (Aloe barbadensis) – Softening; soothing; moisturizing.
Sage Extract (Salvia officinalis) – Anti-inflammatory; softening; invigorating; soothing.
Vitamin E – Anti-free radical; improves skin's water-binding ability; soothing.
Panthenol – Vitamin B5 moisturizing; stimulates cellular growth; aids in tissue repair; promotes normal skin keratinization; softening; anti-inflammatory.
Hydrolyzed Milk Proteins – Casein; film-forming properties; water-binding properties.
INGREDIENTS
Water, Panthenol, Stearic Acid, Isopropyl Myristate, Safflower Oil, Glyceryl Stearate, PEG-100 Stearate, Cetyl Alcohol, Octinoxate, Hydrolyzed Milk Proteins, Dimethicone, Diazolidinyl, Tocopheryl Acetate (Vitamin E), Triethanolamine, Tetrasodium EDTA, Fragrance, Cl # 165185 Red 9, Allantoin & Chamomile Extract, Elder Flower Extract, Aloe Vera Extract, Sage Extract